On Friday July 28th, Global Session in Shimane Univerisity for 2 days.  Today was the day to give presentation in English where students have been prepareing for a semester (2 hours every other week) on "Super Global Research".
Native English Professors and exchange students from Shimane Univeristy took time to listen to our students speech.
Each group had 8 minutes of presentation and the audience (Professors and exchange students) asked many questions and it was the time for discussion.
Every group had many practice and prepared and the best performance was achieved as a result.  Some English Questions were challenging to respond because the students were not able to express well but they tried their best to contrive.
In the afternoon, Prof. Ao Harumi gave us lecture on "Exchange program from Shimane University" from Center from International Exchange Shimane Univerisity.  Students were interested in the topic and so paid serious attention on the lecture.
It was a closing session for "2 day Global Session" for 3 years of study and research.  We hope that students learning experience will be usuful for their future study and career.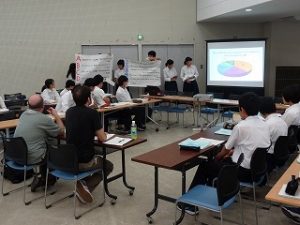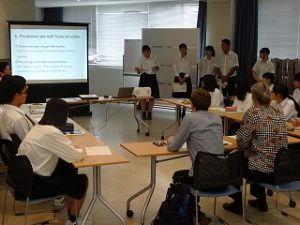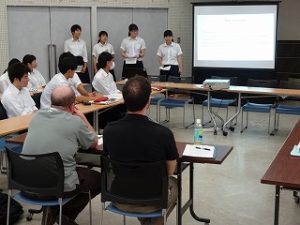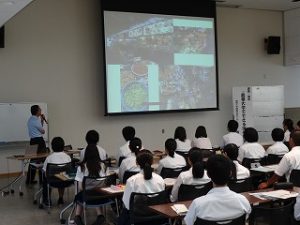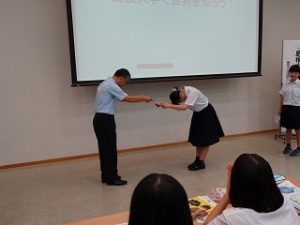 Global Session in Shimane Univeristy (Day 2)