Our 2 students participated in High School Student JICA Program on Sat and Sun Jun 29&30 in HIgashi Hiroshima.
There were 45 students participants  from Chugoku Regional High school.  On 1st day, there were former JICA staff talk and work shops were held to understand different culture.  At night time, they spend time with researchers from all over the world in Hiroshima International Plaza where we spent night in.
On 2nd day, students were divided into groups and simulated where students were JICA member just got back from oversea project to Japan and how to develop and help oversea people living in Japanesen town.
Our students said "I want to have deeper knowledge of different culture and understand others."
It was such a meaningful training session for their future research study for mutil culture lives, regional creation and our future overser study trip.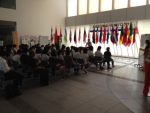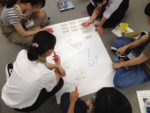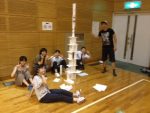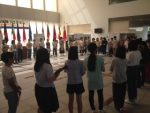 High School Jica Program (Organized by JICA Chugoku)