On Friday July 28th, 74 seniors students visited Izumo City Ofice to exchange opinions with Izumo City member on recreation of Izumo and made presentation to Deputy Mayor of Izumo
Recreation of City, multi culture lifes, agricluture and environment, disaster difence and beautify Izumo city.  The students has been working on the project over the year and made their opinion.
・Beauty Social Worker for eldery people
・Music Attraction
・Muti Ethnic people work together
・Disaster Difence plan from name of local area
Their ideas were for Izumo City as well as Shimane prefecture.
After their presentation, Takehito Noguchi, Deputy Mayor gave us the feedback and he is looking forward for our students future work in Izumo.
Discussion with City member and debuty mayor was an great experience for them and students has said "We discovered new from many different opinion and we apply nice idea to everyday life."  and "I want to be back in Izumo in the future and make our city better!"
Three years of their study result finishing to work with home city.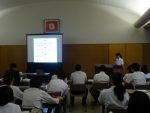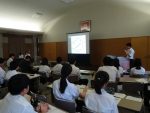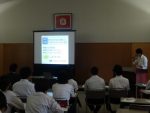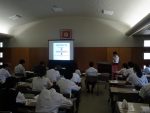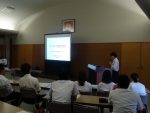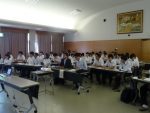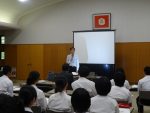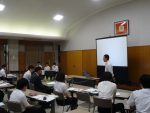 Meeting with Deputy Mayor of Izumo