Students from Michigan State University (USA) and Japanese students and professors from Shimane University were recently invited to Izumo High School in June, 2018.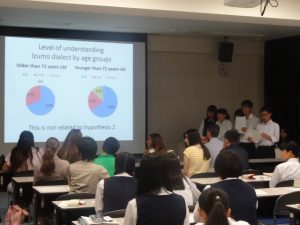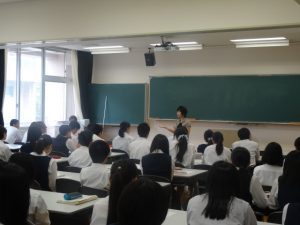 The final year students at Izumo High School gave presentations about social and cultural topics to their visitors entirely in English. After the presentations, Ms. Kagawa of Shimane University gave feedback on their presentations skills.
It was a great opportunity for the students of Izumo High School as they could practise their presentations skills and English, as well as receive valuable feedback on their efforts.
On the 27th of September this year, the students from Izumo High School will attend the event 'Global Session' at Shimane University to present their topics to a new audience.
We wish them the best in their preparations!
Michigan State University Students visit Izumo High School