From January 20th to 26th, 16 students visited Santa Clara. This was their fifth visit. The purpose of this trip is to develop their leadership skills and broaden their horizons.
Day 1
Students stayed with a host family.
Day 2
We visited SONY in San Jose. Mr. Nitta, the vice president, gave us a lecture about the vision of SONY and what students should do for their future.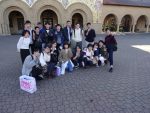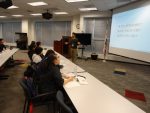 Day 3
We visited Wilcox High School. The students spent all day with their friends and made a presentation to Wilcox High School students. The themes of their presentation are below.
"Let's Brainwash Ourselves"       "The best assembly of wave-dissipating blocks"
"The problem of foreign workers"        "Have you ever consider your eating style?"
"Would you like to come to Izumo?"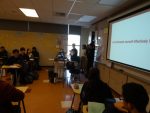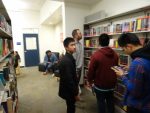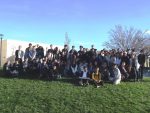 Day 4
We had a meeting in Santa Clara city hall . Ms. Devis and Ms. Watanabe welcomed us and we expressed our appreciation.